A photo shoot me and my amazing friend/ photographer Khoa Bui did together a few weeks ago. My client Kim Kimble and her team slayed these fucking wigs, and her stylist Michelle @Michrich2 showed up on set ready to go!! We had sooooooo many wigs to choose from, and Kook  pulled so many dope ass looks the shoot really was an effortless slay. I used to shoot all the time back in college….anybody that went to Auburn with me will tell u my ass had new hair and a new photoshoot popping every week lol…. Any who…
I used to shoot for fun…every time I had an idea…or every time I experimented with new hair….. it was just another way to express myself. But somewhere along the way I allowed other people feeling a certain type of way about me "being a model", or saying I must think I'm all that, I'm self centered and conceited… all these things that I wasn't …I was being called…and I let it get to me. I never really understood why me marching to the beat of my own drum made so many people uncomfortable… I guess people don't like it when you're in your own lane, minding your own business making waves. All I know is I eventually stopped….and just focused on my behind the scenes creative work instead of being a muse for myself.
Now…in 2016…. I guess it's safe to say I'm crawling out of my shell and just doing what feels good and what comes natural. Any who… I've ranted long enough…. I hope as I continue to open up and explore being my own muse more people are inspired to be just as free and ever changing as me. I don't know what limitations are anymore….and I don't have the desire to keep playing small to make sure others stay comfortable and don't get intimidated… I'm no longer a prisoner to the idea of limitations…or to the idea of being too good at too many things. Somewhere along the way some hater told all of us we could only master 1 thing… and we better find that thing and stick to it…. I say that's some bullshit… so yea! Do it all…. if it feels good to your soul…if it comes naturally…. if you're good at it ….. Go for it!!!!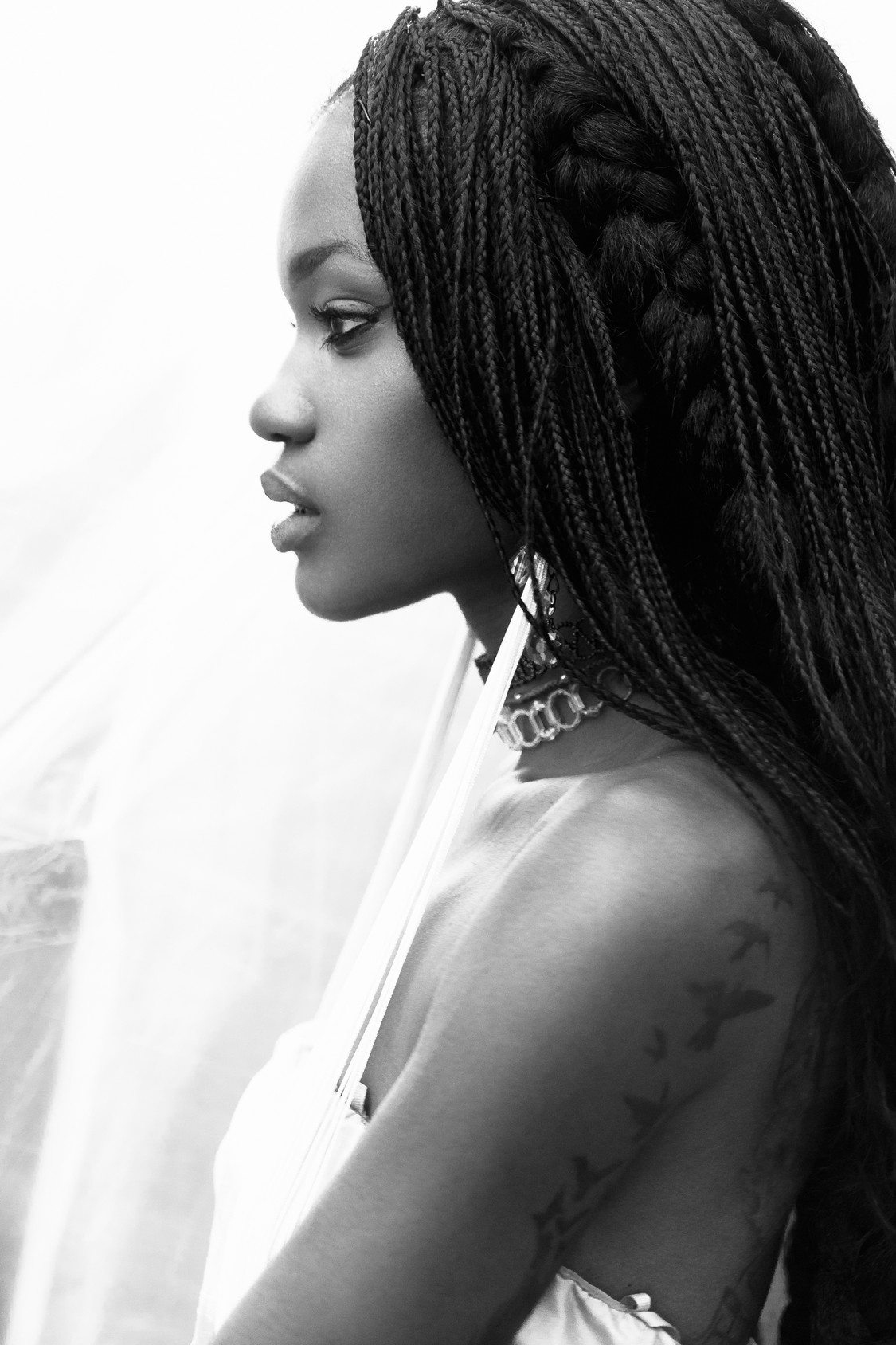 Model : @Melanesia_
Photographer : @its_kook (www.khoabui.com )
Makeup : @MakeupActivist (www.melanesiahunter.com)
Hair : @Michrich2 for @Kimblehaircare
Accessories: @Hippiechiklifestyle (www.hippiechik.com)