Yall know them " 3 years ago today… reminders…. well….. this random blog post is definitely inspired by the one I saw today! I did a blog post on these braids here a few years ago…. but even then I didn't post them all….. and for those braids to be as EPIC as they fucking were….. I'm posting these mfs again with a few new images and edits I didn't put in the last one.
SHOUT TO THE REAL MVPPPPPP MY NIGGA MIAAAAAAAAAA @THEEMJOFHAIR !!!!! THE COLDEST BRAIDERRRRRRRRRR EVVVVAAAAAA CUZ BABEEEEEEEE!!!! SHE DID THATTTTT!!! AND SHE SINGLE HANDEDLY BRAIDED MY SHIT! Listen!! Bihhhhhhhh all I came to the table with was the idea of the green ombre and I knew the exact shades I wanted. I found and ordered the hair but neither one of us knew that once we put the shit innnnnnnn it was gone hit the MF flo! Andddd we damn sho ain't consider the weight of it allllll lawwwddddd #myponeck lol ….
But…. in spite of it taking us 3 days… being heavy af….. and me needing to carry my hair in a big ass scarf just to get around lol (s/o to Badu cuz she gave me that tip lawd!!! Her and her sister KoKo the braids to tha flo masters!) WE STILL GOT THE COLDEST OMBRE BRAIDS ON THE INTERNET!!!!!! TILL DIS DAYYYYY!!!!! lol #WeSparkedSomeShit and Shifted some culture with them bad boys…. We'll dig deeper into that story once I get Mia over to the house for a Cookin Wit Mel podcast episode lol.
But yea….. I said all that to say the person who really deserves her flowers for this is my friend MIA JOHNSON @theemjofhair !!! She's literally the shit!
And my ass is still saying coming soon for my Magnificent Coffee Table book I have been plotting for about a decade now… smh… I don't know when it's gonna happen… but I have over 10 years worth of nudes in the vault that I don't post so whenever it happens….. it's gone be litttttt!!! The ones from this photoset that I won't post on the internet are stunninggggg!! We took over 1000 shots and I just skimmed through some of them this morning after not looking at them in years and I must say…. I'm kinda inspired to shoot again and to start actually designing and working on this book!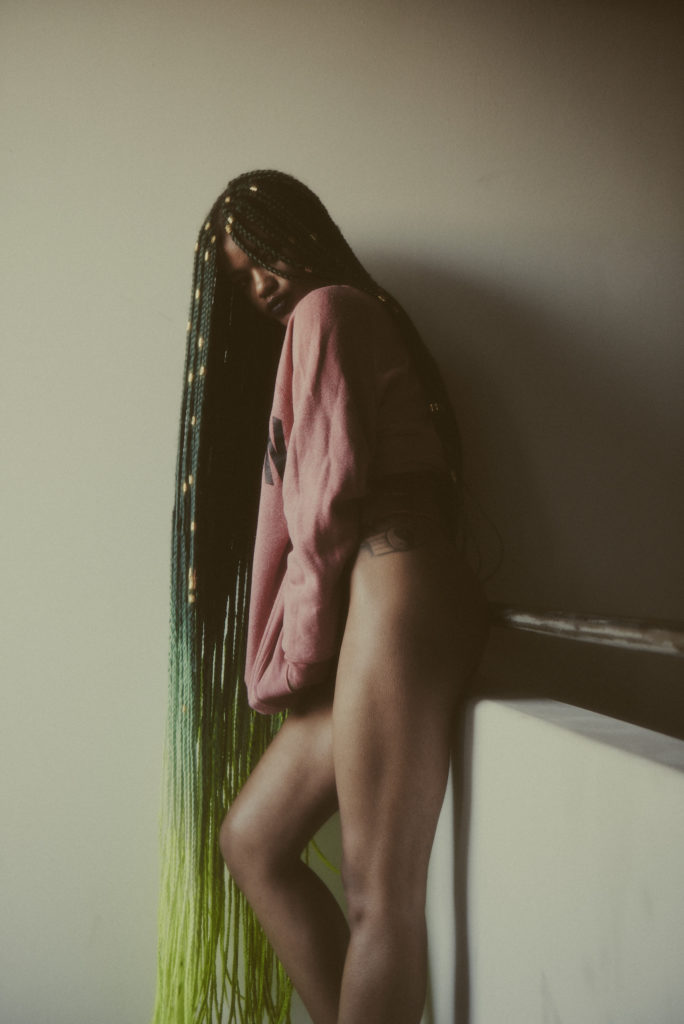 Anywho…. I'm high and rambling…. Enjoy these pics!!! And follow allll of the creatives involved because they are the shitttttttttt!!!!! And remember…. if you follow my blog you know I write like I talk, and I use a hell of a lot of these (…… ) so grammar police …. #relax and just roll wit it. Cuz I definitely be starting off hella sentences with Buts and Ands lawd.
Ok… bye yall…. forreal this time lol!
-Mel
Muse: Melanesia Hunter @HippieChikLifestyle
Hair: Mia Johnson @TheeMJofHair
Photographer: Damon Lobel @DamonLoble